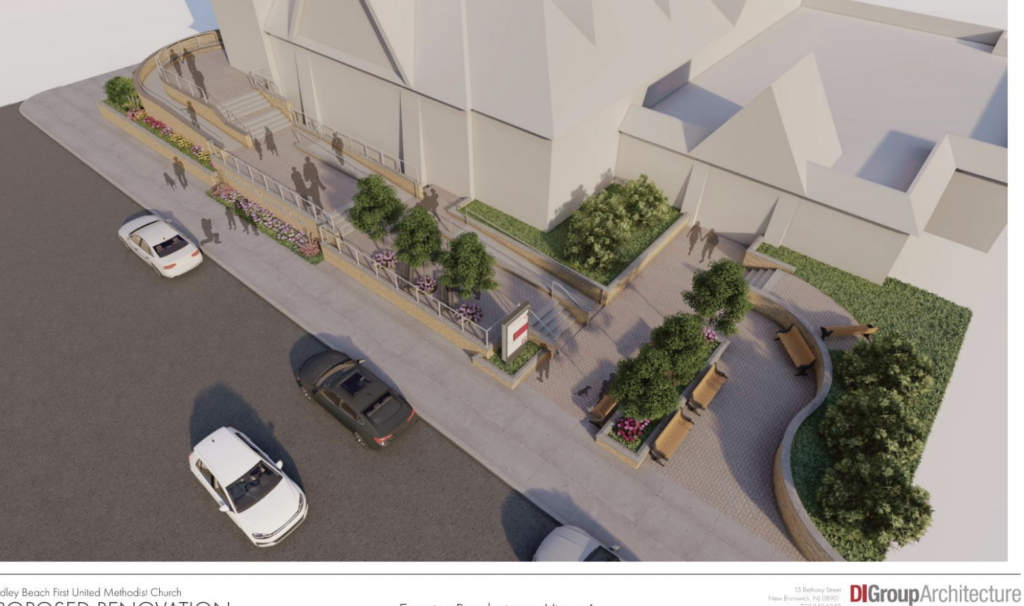 An excellent 45 minute presentation was given by The DI Group Architects on the proposed conversion of the Methodist Church on Lareine Ave. to a vibrant community center for the residents of Bradley Beach of all ages. Three options were given that would modernize the space and bring it up to code, while preserving the historic interior and exterior. They also proposed creating parklike spaces outside that would enhance and beautify the corner of Madison and Lareine.
After the presentation a spirited question and answer period was held where citizens could ask questions of the mayor and the architects. These questions covered everything from parking to cost to architectural plans. One of the most concerning questions that was asked was about cost and Mayor Fox explained that we are not there yet and that should be known in the April time frame. It was also mentioned that a referendum in November is under consideration.
Mayor Fox went on to say that a town hall open to the public would be held Monday, Feb 28th, but no time or place was given. Several attendees went on the record stating that they did not believe this gave borough enough time to plan to attend. It was stated that the information would be on the borough website and in the papers. When asked if the borough could put on social media, the mayor said they won't, but anyone else is free to do so.
Please pass along to your friends and subscribe to https://friendsbbcc.org/ to get more information as it becomes available. And please make a tax free donation.